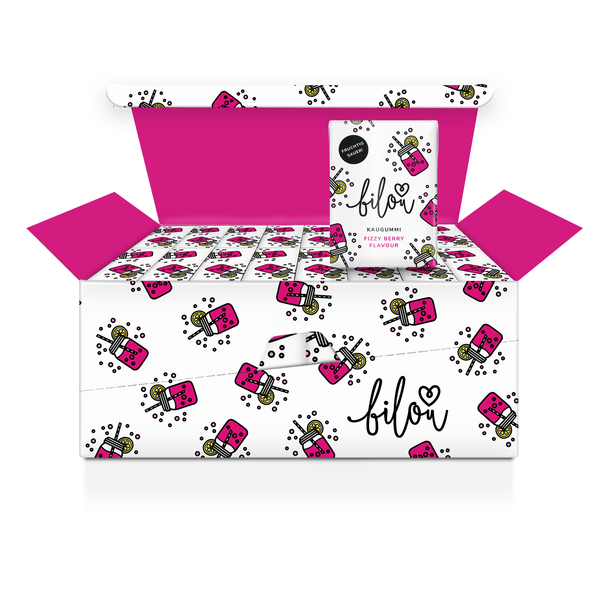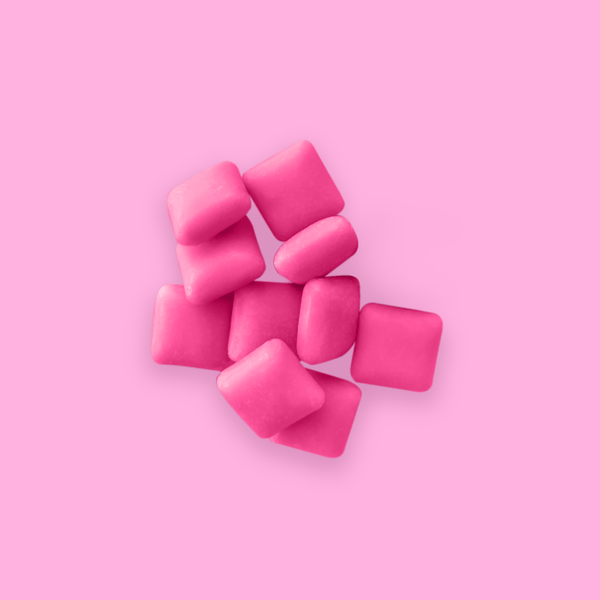 Fizzy Berry Big Box – 16 Packs
chewing gum
Product information
23,20 €
20,88 €
(10 % saved)
384 g (5,44 €/100g)
Delivery time 2-4 working days
bilou chewing gum – made with love & passion. bilou is now also available to taste! Fizzy Berry tastes fruity and fresh, like sparkling berry fizz with a splash of lemon - very berrylicious!
Sugar-free chewing gum with sweeteners and berry flavor. Vegan, free of aspartame.
The Big Box contains 16 packs. One pack contains 10 chewing gums.
Store in a cool & dry place.
Best before: see packaging.
Can have a laxative effect if consumed in excess.
Sweeteners: sorbitol, isomalt, maltitol, xylitol, sucralose, acesulfame K; chewing mass, acidulants: citric acid, malic acid; Humectant: E 422, natural flavors, thickener: gum arabic, glazing agent: E 903, coloring sweet potato concentrate, coloring black carrot concentrate, antioxidant: E 306.
Nutritional values per 100g: Energy 805 kJ/193 kcal, fat <0.5g, of which saturated fatty acid <0.2g, carbohydrates: 76g, of which sugar 0g, of which polyhydric alcohols 76g, fiber 0.6g, protein <0.5g, salt <0.01g.
Xylitol content: 0.7% xylitol / 0.0168g per chewing gum, 0.168g per pack.