All of our bilou products are full of "love & passion". Unconventional fragrances to sweeten your day and make life more beautiful. All bilou products are made with lots of love and we take particular care to use good ingredients. These aspects are our priorities:
We love enriching our foam products with moisturizing avocado oil, sweet almond oil, or multitasking aloe vera. Parabens, silicones, and animal-based ingredients have no place in our products, however. All of our products are and always will be vegan, and of course, we don't support animal testing*. This earns bilou a spot on PETA's list of approved companies.. *luckily, it's forbidden for cosmetic products in the EU anyway.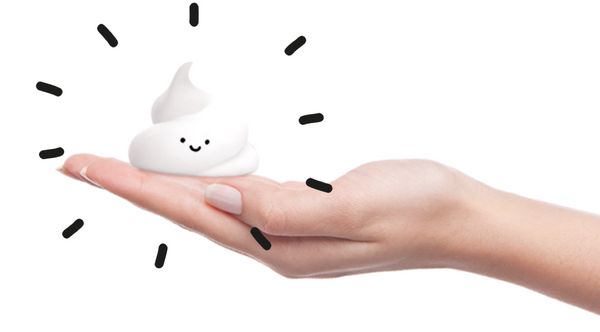 In the patch test, bilou received the quality seal "dermatest very good" for its products.
Both Dermatest Patch tests are usually tested with 30 test persons with temporary and local contact with human skin. If the result shows that the products are skin-friendly, Dermatest awards a seal (dermatest-garantie.de). The examination of the bilou products is carried out at the "Dermatest" institute (Dermatest GmbH, Engelstrasse 37, 48143 Münster).

Our philosophy naturally also includes quality and sustainability. When it came to choosing suppliers, we decided to go with mid-sized family businesses, who would take care to meet our expectations and manufacture their products in Germany. Most of our products are packaged in hygienic aerosol cans. These super practical containers keep products fresh for up to 24 months, and are also up to 100% recyclable.